Was the highlight of your last vacation whale watching? This kit is beautiful and includes blues mixed with neutral hues. You can use it to scrap your marine mammal experiences, a visit to the belugas at the aquarium or just a day at sea! You'll love the textures of the elements and the touch of grunge that make this kit so fun. You can get this kit at
SNP
or
MyMemories
for only $3.00 this first week of release. Images are linked.
Tammy has also made this coordinating Word Art pack that you will definitely want to have to go with this kit. Image is linked to her store.
Here is what our CT has done with this kit.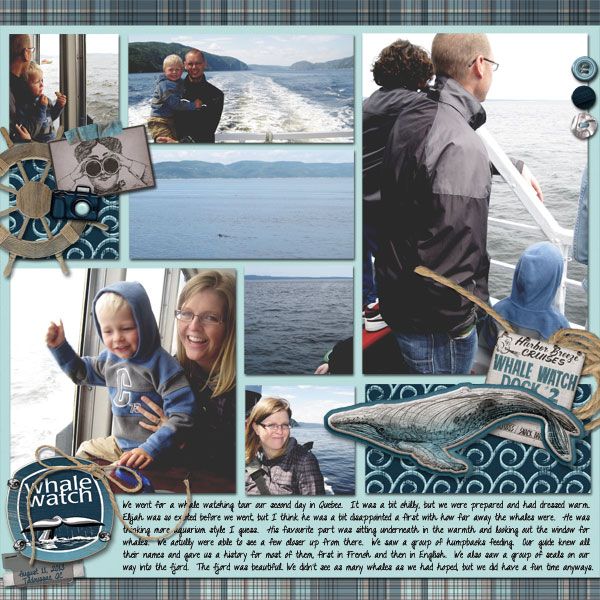 and a freebie from Lindsay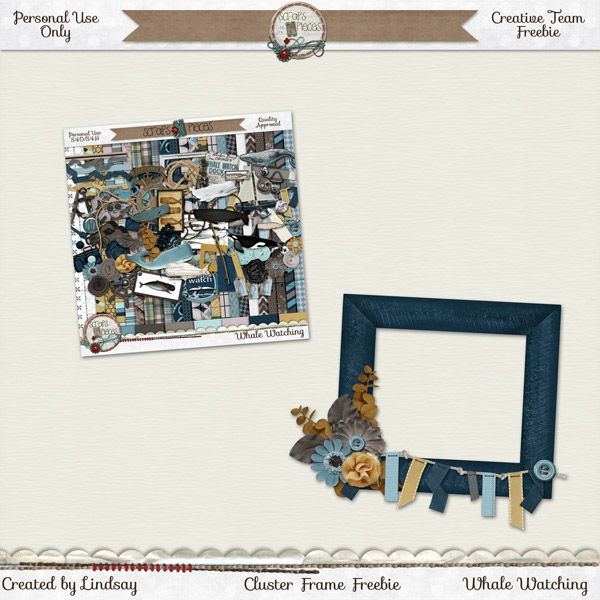 And make sure if you haven't signed up for our news letter that you do because this week in our news letter you can download this cluster for FREE.