Tomorrow is Lori's birthday! Pocketful of Sunshine, was created in honor or Lori's birthday. She picked the color palette and this is what was created. We hope you enjoy it and don't forget to wish Lori a Happy Birthday! You can get, Pocketful of Sunshine, for the first week of release for only $3.00 at either SNP or MyMemories. Previews are linked to each store.
Don't forget to grab this beautiful cluster pack designed by Amy's Scrappin Memories.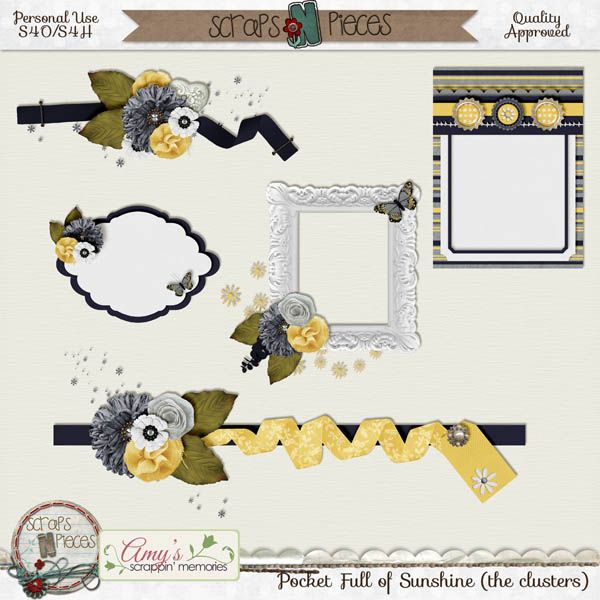 Here are the layouts from our CT.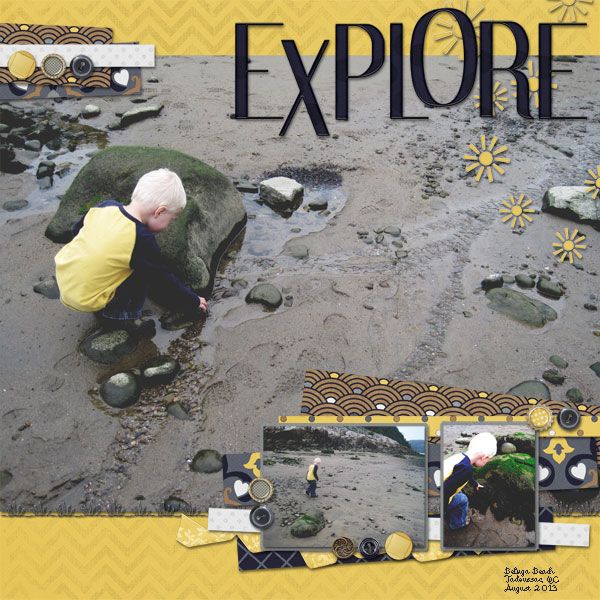 Don't forget if you sign up for Scraps-n-Pieces, the designers, newsletter you can download this for free.