Who doesn't love a fresh start? This kit is perfect for scrapping your goals and dreams for the New Year! The bright cheery colors, modern paper patterns and fun tags make documenting your resolutions easy and enjoyable.
Starting Fresh is our Bits N Pieces kit for January and you know what that means.............Each piece is only $1 thru the 7th of the month. Take a look at this fun, fresh kit.
Our CT made some beautiful layouts with this kit.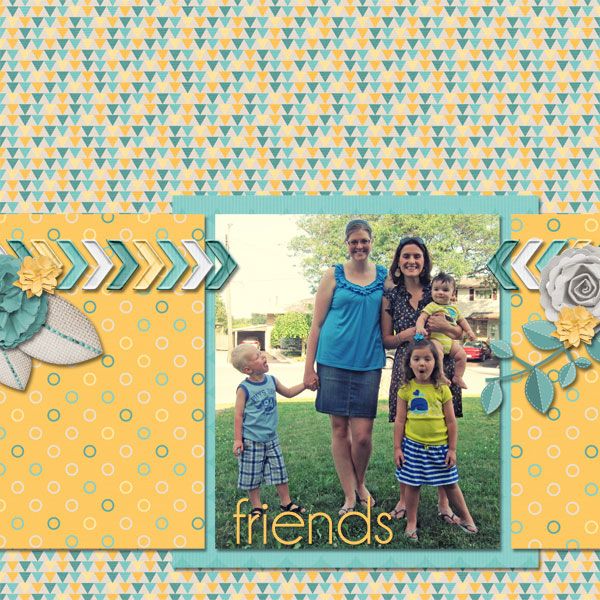 and I did another last night: